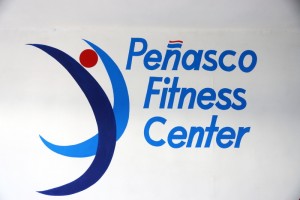 Kit  Anderson and her husband, Kevin Gay have been regular visitors to Rocky Point for 20 years, knowing since first discovering the destination that they would be living here one day. Ten years ago Kit could not resist an opportunity to relocate to their beloved destination. Kevin continued running his construction business in Phoenix and coming down almost weekly.
Kit Anderson was already an entrepreneur, opening her own Avon store here four years ago, when two years later she became less than enamored with the two hours it took to get a manicure and pedicure in the local salons.
"It felt claustrophobic, I felt trapped for two hours," she explained.  If you know Kit at all, you know she came up with a solution rather than complain about the predicament, and enlisted her husband Kevin, who still runs his successful construction company in Phoenix, to knock out a wall in her tiny Avon store to make room for a manicure and pedicure service that could get the job done without that feeling of entrapment.
Her customer base increased substantially confirming she was on the right track for what her clientele wanted and needed.  That led to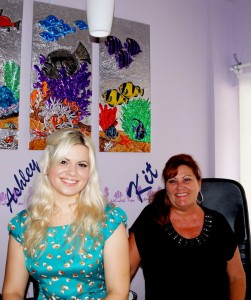 Kit's second expansion, adding massages, facials and a Day Spa in March of this year, made possible by husband Kevin expanding and connecting the space next door.  At the same time, and another decision Kit is quick to say she's proud of was to convince her friend Ashley Sanchez, the talented hair stylist, manicurist, pedicurist and owner of Third Floor Salon, to move her operation (and clientele) into the Peñasco Beauty Center, a move that has proved ingeniously successful for both.
Kit will be the first to tell you that every expansion she's made to her business has been because of something she wanted that was lacking in some way and resulting in her making it right. That's exactly what happened when she went to a Zumba class just this last August on a hot, swelteringly humid day and they did not turn the air conditioning on; again, a totally unacceptable situation for Kit. For about a year, she had been thinking about adding a Fitness Center to her small business repertoire anyway, which would offer all the popular exercises (and then some). When this happened to her, well, she had just the solution!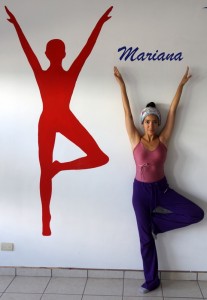 And this Saturday, September 29th, you, along with everyone in Puerto Peñasco, will have a chance to experience her Open House to introduce the creative result of Kit's disappointment with that August Zumba class. In a little over a month, she took over a space a few doors down from her Peñasco Beauty Center and again enlisted husband Kevin to remodel it into the Peñasco Fitness Center (PFC) and has designed some one of a kind fun exercises for all.
The offerings at the new facility will include one, three and six month memberships—with a discount ranging from $3.00 to $6.00 dollars if you sign up for any membership during the Open House. Exercise classes will include Zumba, Yoga, Pilates and will be introducing Zumba "Lite", designed for compatibility with all levels of physical conditioning.
Especially interesting will be Friday night Latin dance lessons beginning with Salsa and followed by other Latin dances such as the Tango among others. Kit promises these classes will be fun and offer great opportunities for social interaction as well. Be sure and ask her about these classes when you visit next Saturday.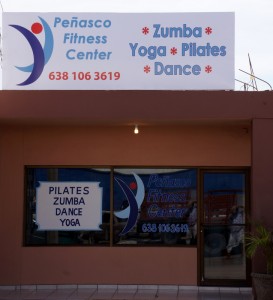 To take full advantage of the Open House, show up at 9:00 AM for the free one hour Yoga Class with the PFC full time instructor, Mariana Zatarain. She's the one posing in front of the PFC logo in these photos taken by our good friend and photographer, Tony Ballesteros.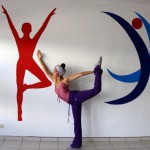 If you can't possibly make it for the free yoga class on Saturday, do make a point of coming by for the Open House, which will go from 10:00 AM to 4:00 PM. You'll be able to pick up a class schedule, meet the instructors and find out more about all the classes and fun Kit has planned for the near future. The beauty center and fitness center are located across the street from Super Ley off Constitution.
By the way, it probably won't surprise you to learn that Kit already has another expansion project in mind…but we could not even pry a hint out of her as to what it might be…so we'll just have to stay tuned!
This blog is powered by www.sonoranresorts.mx, Jim Ringquist, Director of Sales and Marketing.
Related Posts
It has been less than two years since Mayor Kiko Munro inaugurated…

Since the very first Sonoran Resorts Las Vegas Night for Charity in…

Each and every year, as we mingle through the…