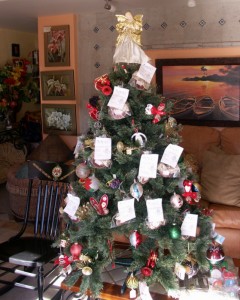 About 15 years ago a Christmas Angel Tree program was started to help special needs children have a merry Christmas. You've seen the Angel Tree concept in U.S. malls where you can take a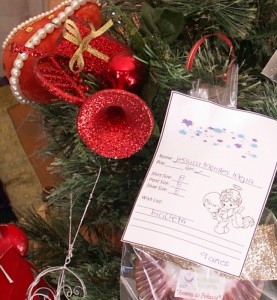 small angel from a large Christmas tree and each angel has a child's name, age, clothing and shoe size and you can purchase and wrap a present that will go directly to the child.
With the exception of last year, that's what has been happening in Puerto Peñasco ever since on a slightly smaller scale—this year, for example, there are a total of 116 Angels you can choose from trees located at the Cocina de Ramon Restaurant, The Light House Restaurant (Iva Noriega), and there's a tree at the Segunda This and That second hand store (Donna Peckenpaugh). Each Angel has a form that contains the child's name, clothing and shoe sizes as well as a gift they wish for.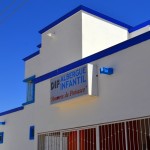 The children whose Christmases are going to be made merrier are from La Montaña School for special needs children; Unidad Básica de Rehabilitación (UBR) for special needs children; and Amores de Peñasco Children's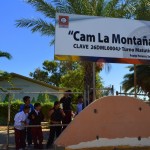 Shelter.
Making Christmas for these kids is not a monumental task as there are a total of only 116 children involved. Please stop by Ramon's, The Light House or Segunda This and That, say "hi" and "thank you" to Ramon, Iva or Donna and choose a child's angel with their wish written on it.  And, remember that whatever you can give the kids will be appreciatively received by them, no matter what was on the Angel wish card.  They did not have a Christmas last year for whatever reason. Let's not make it two years in a row with no Christmas.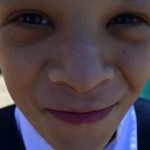 On or about December 23rd, a group of volunteers will go by the three Angel Tree locations to pick up all the gifts and distribute them to the kids so they can have a Christmas.
There is a most apropos saying that goes, "No matter how big or how tough you are, when a two year old child hands you a toy phone, you answer it."
Won't you answer this call, please?
For more information you can email Kory Bonini at italmx.fu@hotmail.com or call on her Mexican cell number 638-113-1284
This blog is powered by www.sonoranresorts.mx, Jim Ringquist, Director of Sales and Marketing.
Related Posts