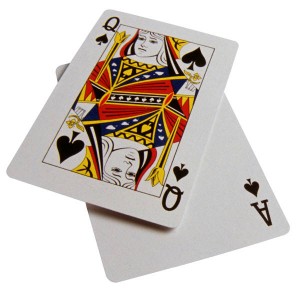 In addition to the fun Las Vegas Night for Charity atmosphere of Black Jack, Poker and Roulette, buffet and cash bar, now you can enter the Texas Hold 'em Tournament that has been added due to popular demand!
It seems there are quite a few aficionados of this popular game that's played on TV for big bucks.  At Las Vegas Night for Charity on Saturday July 7, in the Sonoran Sky Condominium Resort you'll have a chance to eliminate all opponents and end up the Champion of this "Winner Take All" tournament with some fantastic prizes in store for you!  There'll be limited seating available for this special tournament, so if you want to reserve some spaces at the Texas Hold 'em tables, email your interest to rockypointjim@gmail.com
Tickets for Las Vegas Night for Charity are only $30 USD each or two for $50.  You get $300 in Charity Chips with each ticket—and the buffet is included in that price as well! Best of all, every penny of the ticket sales and any additional chips you purchase during the night will go to D.I.F., the City of Puerto Peñasco assistance fund that has helped needy children and families in the area for 35 years. 
This is your chance for a night of Las Vegas style fun with many of the leaders in our community while helping an official cause.  After a night of traditional Vegas gaming and the Texas Hold 'em tournament, you can use your chips to bid on great prizes that are coming in daily from local businesses and still growing.
Even if you're not sure if you can make it down for the event, consider donating the $30 dollars (or $50) to D.I.F. by going on line at www.sonoranresorts.mx/LasVegas and purchasing a ticket or two. If you're in town, you can purchase tickets at any Sonoran Resorts Sales Office. It's worth reminding you that 100% of ticket sales will go to DIF.
If you own a business in Puerto Peñasco, please consider donating a prize for this charity event. We have the most generous business owners who are always ready to help charities here because everyone loves this town.  We hope we can count on you for Las Vegas night as well.  Just call Jim Ringquist, Director of Sales, on his direct line at 382-8547 or from the U.S. at 602-476-7511, or email him at rockypointjim@gmail.com .
This blog is brought to you by the Sonoran Resorts Sales Group, Jim Ringquist, Director of Sales.