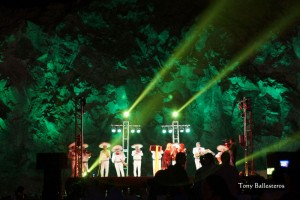 Once again this year's Tequila Festival, held on Saturday May 4th at what is becoming known and recognized as the Whale Hill Amphitheatre, accentuated pure Mexican folklore with an impressive mix of food, music, voice, dance, costumes and lights.
In addition to a sizable crowd of local residents, Bacanora, one of the exhibitors, filled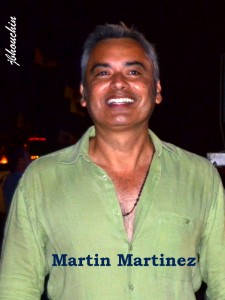 two buses with visitors from Hermosillo and Ciudad Obregón and Bob Feinman also brought a Grey Line tour bus with a group from Tucson. "Bus tours from out of town were a Tequila Fest first, and we hope they will become a regular occurrence at the festival", said Martín Martínez, organizer of the last two events.
Food choices were in traditional Mexican style as well. Reboso's Catering offered tacos con carne among other ingredients, Mayan Resorts, who were a big help to Martín in setting up the exhibitor area, offered their signature cuisines to the delight of many. If there were an award for most creative culinary presentation for the evening, it would go to the Technical University of Puerto Peñasco (UTPP) where the School of Culinary Arts Head Chef (and owner of The Med Restaurant in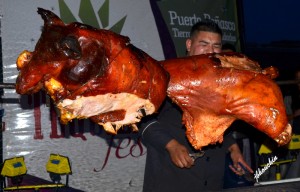 Las Palmas), José Juan Rodriguez wowed the group with a huge fiery grill shooting hot flames upward to a rotisserie speared through an entire pig as it was seared to a brilliant bronze while scores of salivating palates looked on.
Meanwhile, as the nationally famous mariachi show band, Estrellas de Plata, entertained the milling crowd, major sponsor, Tequila Peñasco, along with at least three other well-stocked tequila stations and a Bacanora tent, handed out sample tastings to all who ventured up. Among those proffering tequila samples were Tequila Factory, promoting at least six different flavored Manny's tequilas and three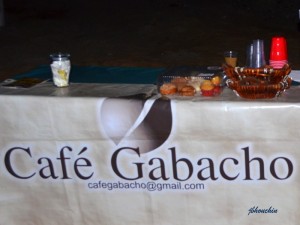 types of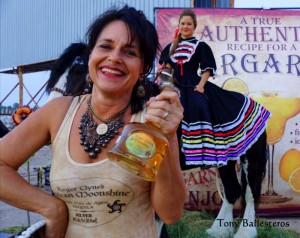 Roger Clyne's Mexican Moonshine. At the Barra Vieja stand were samples of new tequila flavored with rose petals. Every VIP table included a bottle of Tequila Peñasco. It should suffice to say that the festival namesake was well represented and available ubiquitously to all partakers!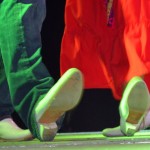 Back on stage, the Cendú Folkloric Group performed a set of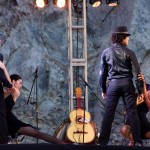 lively historic Mexican dances and the Mariana Zatarín ensemble presented a sensitive medley of Tangos and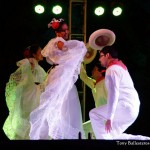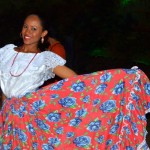 Rumbas that captured audience attention throughout their performance.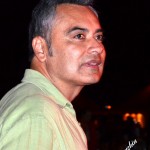 Before and after these dance sets, we were treated to the powerful vocals of mariachi singer Rocio Alejandra and the star of the show,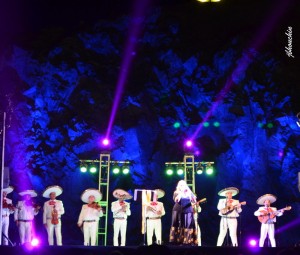 Perla Ross.  Perla is from Puerto Peñasco and is nationally known for being a finalist on Mexican TV's "La Voz" (Mexico's version of "Voice").
Only because of the crystal clear vocals of Perla et. al., the colorful costumes and professional showmanship of "Estrellas de Plata", were they not all upstaged by the dramatic back lighting that brought surreal hues of red, blue, purple and green rising nearly ten stories up the rugged rock cliff behind the ample stage radiating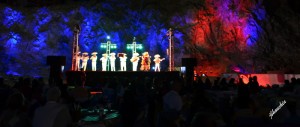 enchantment  throughout Whale Hill Amphitheatre; a scene more worthy of pictures than words….
This blog is powered by www.sonoranresorts.mx, Jim Ringquist, Director of Sales and Marketing. 
Related Posts