ADOT reminds us to plan for the extra travel time to and from Rocky Point due to scheduled repaving of State Route 85 through  Ajo during the month of August. Please read the details of the work schedule in this ADOT memo, which also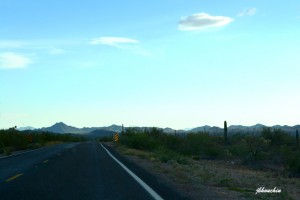 contains links and phone numbers where you can get updated information as to the progress and changes in the work schedule.
(There's also a timely reminder and link at the end of the ADOT announcement about the monsoon season that might be worth your while to open and read.)
---
ADOT ANNOUNCEMENT
Project to repave State Route 85 through Ajo scheduled to begin July 31
The Arizona Department of Transportation will begin a resurfacing project on State Route 85 in the community of Ajo on Wednesday, July 31.
The $544,000 project will entail milling and replacing 1.3 miles of the existing highway asphalt from a half mile north of Rasmussen Road to Ajo Well No. 1 Road, the removal of four rail crossings in three locations within the project area, and utility work.
The project is expected to be complete in late August.
Ajo residents and motorists driving through the community can expect the following work schedule and travel restrictions during the first week of work.
Crews will conduct survey work sometime during the evening of Wednesday, July 31 and motorists can expect brief lane closures with flagging personnel directing traffic through the work areas. The specific time of the survey work has not been determined.
Work to remove existing asphalt from intersecting streets and driveways will be done from 10 p.m. Thursday, Aug. 1 until 6 p.m. Friday, Aug. 2. Crews and signage will direct traffic to alternate routes during intersection closures.
The second week of the project (Mon., Aug. 5 – Fri., Aug. 9) will entail utility relocation and continued removal of asphalt from intersection streets and driveways.
The third week of the project (Sun. Aug. 11 – Fri., Aug. 16) will entail milling and paving operations on the SR 85 travel lanes. A pilot vehicle will direct traffic through the work areas. Striping work will be done on Fri., Aug. 16 with a rolling lane closure in effect
The final week of the project (Mon., Aug. 10 – Tues., Aug. 20) will entail application of a fog seal and the installation of vehicle detectors. Pilot vehicles and flagging crews will direct traffic, depending on the distance of required lane closures.
ADOT will provide more detailed information as the project continues.
ADOT encourages motorists to obey posted speed limits and be alert for construction equipment and personnel. Weather and equipment issues may affect the construction schedule.
For more information about this project, call the ADOT project hotline at 1.855.712.8530. Visit www.facebook.com/azdot or www.azdot.gov for more information about ADOT.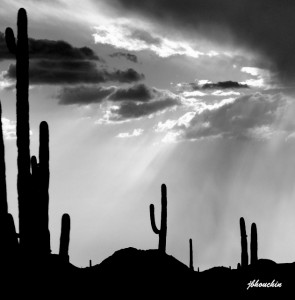 ---
Arizona's monsoon season is June through September and all drivers should prepare for dust storms. Will you know what to do when a dust storm hits? Go to Pull Aside, Stay Alive for important safety tips.
---
This blog is powered by www.sonoranresorts.mx, Jim Ringquist, Director of Sales and Marketing.
---
Related Posts