You've got to admit there's something creative, indeed even adventurous, about holding a fundraiser in the form of a rubber ducky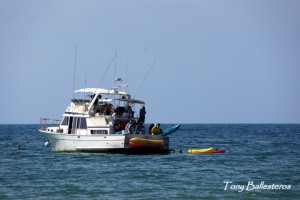 race in the actual Sea of Cortez. It's creative for more than a few reasons: it's a really fun way for donors to participate in a charity fund raiser—sort of like betting on a horse race, only a whole lot simpler and way more out of control, plus you don't have to interview the trainers or call your bookie; and there are at least 1,500 opportunities to make a pun about nearly every aspect of a rubber ducky race that would never work for horses.  But most of all, unlike horse racing,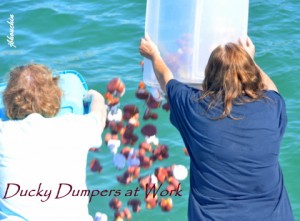 100% of the bets go to a charitable cause, plus the bettors (read: donors) can still win numerous valuable prizes.
In fact, it was long time Rocky Point resident Barb Olszewski who came up with the idea of a rubber ducky race on the Sea of Cortez. One of her friends, Art Sloan, a columnist for the Arizona Republic, brought (O.K., smuggled under the seats of a tour bus) 1500 of the now famous palm-sized rubber duckies and donated them to her and husband Mark in case they ever had a reason to use them.
A couple of years later, when a young non-profit community center (La Esperanza para Nueva Vida) in the impoverished San Rafael barrio (neighborhood) needed funds to help pay their high summer electric bills to keep their adult life skills classes and children's activities going, they asked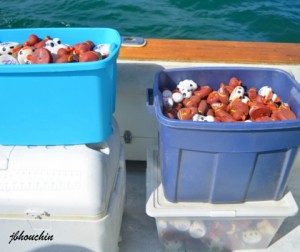 Barb and Mark if they could help. Well, there is no documented record or witness to either Mark or Barb ever saying "no" to any deserving person or entity in need. Hence, the first Great Rubber Ducky Race on the Sea of Cortez that, by the way, exceeded the mission goals.
After that first year Barb put the racing rubber duckies on hiatus for a year. After all , a race of this caliber does require quite a cadre of volunteers and equipment including an ocean going vessel, at least two "Ducky Dumpers" synchronized with four to six seaworthy kayaks skillfully maneuvered by as many  "Ducky Herders",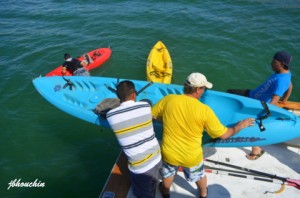 at least one deep sea diver (O.K., deep sea snorkeler) and a beach full of conscientious and honest volunteer judges to record the arrival order of  the tide-riding duckies.  All these photos from last year will show what goes into a truly Great Rubber Ducky Race on the Sea of Cortez
Barb brought them out last year to accomplish the same goal as did their original race. Again, these personable and fun rubber duckies attracted donors from all around and exceeded the goals they raced for. However, it was last year that the Great Rubber Ducky Race on the Sea of Cortez seemed to take on a life of its own—assuring its place as an activity we can count on every year for as long as these cute little racers hold out.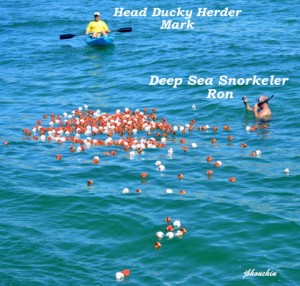 This year, the Duckies will be racing on Sunday June the 8th, purposely timed for the same weekend of Roger Clyne's  Circus Mexicus Concert so more folks can have a chance to purchase Duckies for the race.  Remember that 100% of all the funds collected for Rubber Ducky entries will go toward this year's goals, which are divided between: 1.)  To provide emergency back-up funds for transportation to out of town doctor's appointments for people in need, and 2.) To provide travel expenses for the kids who qualify for the Paralympics this year.
How do I put my money on a Rubber Ducky, you ask?
Your job is easy—just put your money on a Rubber Ducky to "win, place, or show up before all the prizes are claimed by other Duckies floating in with the tide on Sunday morning, June the 8th.  Oh, and you're welcome to come out and watch the fun on the beach in front of the perennial sponsors Sonoran Sea and Sonoran Spa, even though you don't have to be present to win; your Ducky, however,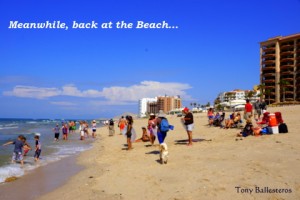 does.
Barb has made it as easy as possible for you to purchase Duckies to enter the race. First, they're only $5.00 US each; but she's sweetening the deal with a special enticement motivating you to purchase THREE Duckies for just $10.00 bucks (for the math challenged, that's one free Ducky for every two purchased!). Imagine the Duck Dynasty you could build if you put in $30.00 US. You would have NINE Duckies entered.
Each Rubber Ducky has its own number clearly painted on the bottom. If one of your assigned Rubber Ducky numbers is on the bottom of a Ducky that arrives to shore before the prizes run out, you'll be the… uhh…Lucky Duck who wins one of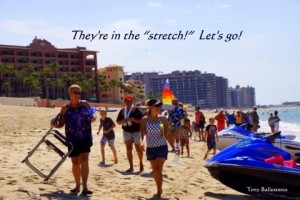 dozens of nice prizes that include cool things like Roger Clyne's Mexican Moonshine Tequila VIP gift baskets stuffed with a T-shirt, Roger's latest CD, "Independent" topped off with a bottle of Mexican Moonshine Tequila autographed by Roger Clyne;  there'll be numerous dinners at our most popular restaurants;  there's a two night stay at a Sonoran Resorts Luxury Beach Front Condominium, plus other overnight accommodations and lots more fun and valuable prizes donated by our generous local businesses and individuals.
Once again, here are the Ducky Details: 
WHAT: Rubber Ducky Race on the Sea of Cortez for Charity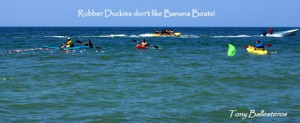 CAUSE:  1.)  To provide emergency back-up funds for transportation to out of town doctor's appointments for people in need, and 2.) To provide travel expenses for the kids who qualify for the Paralympics this year.
WHEN: Sunday June 8th – 11:00 AM – 1:00 PM (Approximately) 
WHERE: On Sandy Beach in front of the Sonoran Sea and Spa Luxury Beach Front Resort Condominiums.
HOW TO ENTER:  Purchase a Ducky.  $5.00 USD for one; Buy two, get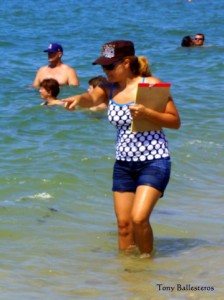 one FREE. (Do the math, you kind and generous person, that's Three Duckies for $10.00 USD!) 
Option 1: If you are outside Mexico, please mail a check (made out to Barb Olszewski) to:
Barb Olszewski  P.O. Box 695   Lukeville, AZ 85341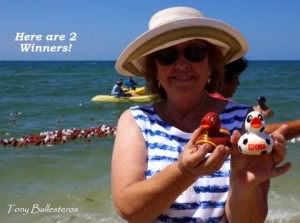 ***Make sure you include your telephone number and email address with your check so you can be notified if and when your Rubber Ducky is victorious.
Option 2: If you're in Puerto Peñasco, call Barb on her local cell phone at 638-114-2406 or Sandy Spain on her local cell phone at 638-109-4109 and they will be happy to arrange to pick up your cash or check. (Reminder Note: If you're using a land line in Rocky Point to dial a cell number, you must precede the 10 digit number with 044.)  
You can always email Barb at rockypoint@myway.com for more information, or call her from the U.S. at 602-324-9529. 
HOW TO WIN:  Invest in Duckies! Build your odds with Barb's special incentive of one free Ducky for every two you purchase. No Limit!  Well…there are less than 1,500 Duckies available. Then, if your Rubber Ducky (with your number clearly marked on its bottom) arrives to shore while there are still prizes to claim, you are a Lucky Duck!
IMPORTANT: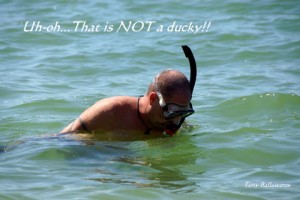 You DO NOT have to be present to win any of the fabulous prizes. Your Ducky (or Barb) will contact you if it wins a prize. So be sure to include your telephone number and email address with your entry donation.
For great fun, great prizes for a great cause, plus the Lucky Ducky bragging rights until next year, don't be a Lame Duck; get your Rubber Ducky Race entry now…and Good Luck, you Lucky Duck!
**Note: If you are a local business and would like to donate a prize, please contact Barb or Sandy at the numbers above. Thank You.
This blog is powered by www.sonoranresorts.mx, Jim Ringquist, Director of Sales and Marketing.
Related Posts
This year marked the 11th annual January Jam that began as an…

It has been less than two years since Mayor Kiko Munro inaugurated…

Each and every year, as we mingle through the…