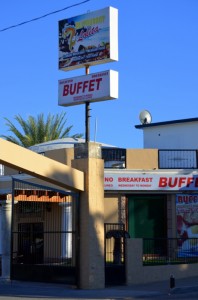 You don't pass by Restaurant Lolita  every day, thinking, "We oughta try that place someday." That's because it's off the "beaten path" on Campeche, the first street past City Hall that shoots off Benito Juarez diagonally to the left taking you to the Mirador area.  A hundred yards or so past the Michigan Store, high above the street on the left is the sign saying "Restaurant Lolita" with another sign below it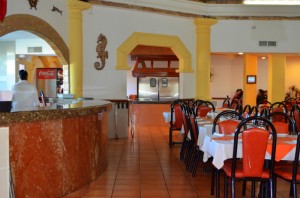 with big red letters "BUFFET" for their breakfast buffet that happens Wednesday through Monday from 8:00AM until Noon.  Lunch and Dinner are regular table service until 9:00PM, and great service it is, because, after all, it's all family run and you're treated like part of the family, too. They are closed on Tuesdays.
The restaurant is a story of growth since 1997 when Isaac Pacheco Robles opened it in a much smaller space up the street under the name "Cocina Económica."  In less than three years the business was ready to expand and Isaac built a new facility in their present location and opened it under the name "Lolita" after his Mother who had passed away a year earlier.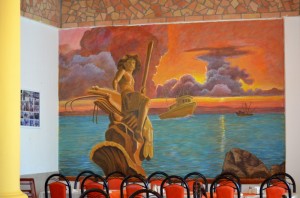 The bi-lingual menu includes specialties of shrimp, seafood, steaks and traditional Mexican fare, all of which you can count on being perfectly prepared. If you've ever been served a meal that you could just tell was put together from selection to preparation to placing it on the plate with genuine care, then you'll know what to look forward to at Lolita's.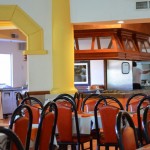 Since opening the new restaurant location in 2000, Isaac has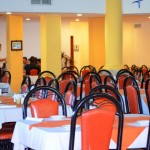 expanded the facility four times to its present seating capacity of 172. The original domed restaurant is now a copula that is a small part of the spacious eatery.  There are 17 employees made up of Isaac's wife, three daughters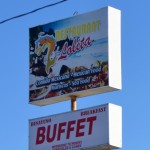 husbands, brothers, cousins and other family members. His eldest daughter, Anahy and her husband, Fortino manage the restaurant and share their natural sense of hospitality and penchant for impeccable cleanliness that obviously runs throughout the family.  You'll be hard pressed to believe this restaurant has been in this same building for 12 years, as you can see in the photos.
Dining at Lolita's will be an experience you'll want to share with your own family and friends.
This blog is powered by www.sonoranresorts.mx, Jim Ringquist, Director of Sales and Marketing.
Related Posts