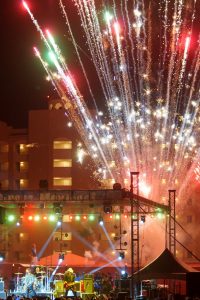 Each June Roger Clyne and the Peacemakers bring more entertainment to their four-day Circus Mexicus Rock and Roll Festival. Peacemaker fans have come to anticipate a greater experience each year. This year the organizers have raised the bar to a level that is going to be hard to follow. This year could be the breakthrough year that Circus Mexicus receives its true recognition as one of the most unique music festivals around. Puerto Peñasco (Rock Point), Sonora Mexico that has been the home of all 25 Circus Mexicus events, has a lot to do with how unique Circus Mexicus has become.
As Rocky Point has grown, so has Circus Mexicus. Roger has always liked using different venues throughout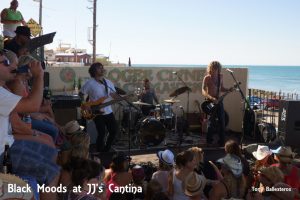 the event and as his choices have grown over the years, he has continually expanded the number of stages on which his guest bands perform. Since, even at a population of roughly 60,000 (plus 5,000 or more during Circus Mexicus), it's still an easy drive or taxi ride to the various performances thoughtfully scheduled around town. Instead of one huge area with one or two stages, fans get the variety of completely different places to see their favorites or one of the new bands that Roger adds every year. Geographically, no performance is more than 10 minutes from the last one or the next one. If variety is the spice of life, then Circus Mexicus personifies the spice. Peacemaker fans are the appreciative beneficiaries.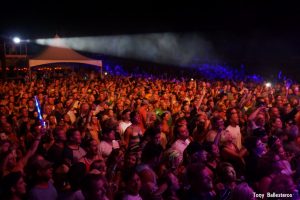 Just when you think Circus Mexicus can't get any better, they blow you away with a schedule like this year with more bands than ever performing in more venues than ever in the most creative itinerary we've seen.
Just for starters, this is the 20th anniversary of the original Refreshments debut album, Fizzy

Fuzzy Big and Buzzy. Fans are in for a special treat as the Refreshments will reunite with Brian Blush on lead guitar along with P.H. Naffah, Nick Scropos and Roger Clyne playing their entire catalog in separate sets over Friday and Saturday nights on the Mexican Moonshine Main Stage. During two full sets, fans can enjoy songs from their follow up album, The Bottle and Fresh Horses as well as a couple of rare B sides tossed in.  RCPM will headline both nights with original sets. Two different bands each night will open for the Refreshments and RCPM.
The fun starts Thursday afternoon at Banditos with the first of 22 bands and entertainers in the four-day event. The annual Kick-Off party starts at JJ's Cantina around 7pm with three bands appearing on JJ's outdoor stage. The music will continue afterward at Bandito's until the wee hours.
For all the details and schedules plus ticket information please visit www.circusmexicus.net . But before you do, here are a few other bits of information that have convinced us this will be the best Circus Mexicus ever:
*Miles Nielsen & The Rusted Hearts from Rockford, IL will be performing Saturday night for the first time. Miles is the son of founding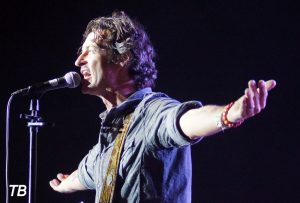 Cheap Trick guitarist and recent Rock n Roll Hall of Fame inductee, Rick Nielsen. "Miles and his band have opened for RCPM in the Midwest and really blew Jim, Nick, P.H. and Roger away. Go to their website and check them out, their songwriting and harmonies are really fun to listen to," the organizers tell us. Rumor has it Miles and his band will be contributing a big surprise for RCPM fans very soon.
In addition to the traditional shows at Banditos and JJ's Cantina, the 25th edition of Circus Mexicus will include new venues such as Wrecked at the Reef, Al Capone's Seafood and Pizzeria and Xochitl's in Choya Bay.  Head Circus Mexicus organizer, Greg Ross confirms, "We're all such huge fans of Puerto Penasco, some of us have been visiting for 40 years.  We want fans to be able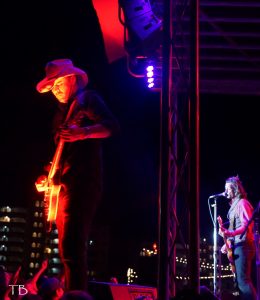 to enjoy music all over town and not just on Sandy Beach.  Someday we may be able to expand to more venues, but we need to take baby steps and keep things somewhat organized."
Other performances on the Mexican Moonshine Main Stage will include The Strolling Bones, an all-star band lineup playing tribute to early Rolling Stones classics, roots rock from The Pistoleros and a high energy reggae set from Black Bottom Lighters.  Circus Mexi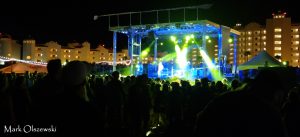 cus favorites The Black Moods, two very special appearances by Supersuckers front man Eddie Spaghetti, Jim Dalton & The Lawbreakers, newcomers Mr. Mirainga from Orange County, CA, AZ favorites Aaron and Mike from Shurman, Elvis Before Noon, Whiskey's Quicker, The Zubia Brothers, Southwest by Midnight, Sugahbeat, Enormodome and Jason Boots will make appearances throughout the weekend.  The weekend closes out at Banditos Sunday night with Borracho Domingo, Jim Dalton's now traditional Sunday Hangover show.
Fans are encouraged to buy their tickets in advance at www.circusmexicus.net to save money and avoid time in line at the door.  Condo reservations can still be made at various Sandy Beach condos and Las Conchas homes by calling RPR Mexico toll free at 866-483-3379.  If Las Palomas is more your style, book direct at www.laspalomasresort.net .  New to Circus Mexicus?  Just about everything you need to know about the event can be found at www.circusmexicus.net including travel info, charitable efforts, band line up and performance schedules.
Peacemakers (as in the fans) are expected to travel from at least 30 different states and several countries as has been the trend the last few years.  The band asks their loyal fan base to join them in helping out a few of their favorite local charities by bringing household supplies, cash and children's toiletries for La Casa de Esperanza Children's Home, new and gently used sporting goods for the Penasco Youth Sports Foundation and cash to support the raffle RCPM produces with cash going to DIF, an organization set up to support families in need throughout Penasco.  Says Greg, "We're all blown away with the generosity increasing each year.  Mayor Munro personally thanked the band and its fans recently for supporting the community and its citizens in need."
Circus Mexicus began in 2000 and the once bi-annual event is celebrating its 25th show this year. Greg summed up the success of Circus Mexicus over the years, "It's been a fun ride for the band.  They've battled monsoon storms, swine flus, media misinformation and border complications but the fans always came through with their support.  Younger faces are now popping up attending the shows with their parents which was never expected when they started the event 16 years ago."
Look for our last minute lineup and schedule of performances in next month's newsletter and in the meantime check out www.circusmexicus.net for all the details.
This blog is powered by www.sonoranresorts.mx, Jim Ringquist, Director of Sales and Marketing.
Related Posts
This year marked the 11th annual January Jam that began as an…

It has been less than two years since Mayor Kiko Munro inaugurated…

Each and every year, as we mingle through the…