Sandy Spain and Barb Olszewski get together every year and throw a great old fashioned pancake breakfast and silent auction that raises money to pay the electric bills to keep the non-profit Esperanza Para Nueva Vida Community Center in San Rafael open during the summer. This has kept the kids off the streets and the parents learning skills
such as sewing, haircutting and computer use for years.
Breakfast is from 8:00AM to 11:00AM on Monday May 25th, and it's only $6.00 USD and you get scrambled eggs, pancakes, a fruit garnish and coffee. Mimosas in abundance will be available for just $2.00 dollars and 100% of the two dollars goes to Nueva Vida! It's a tradition, so drink up and have some lively conversation with your friends at this special event. Thanks to the kind cooperation of Mike and Cindy of Latitude 31, this fun gathering is made possible, so come on out, mingle with your friends, meet new ones and drink a few Mimosas to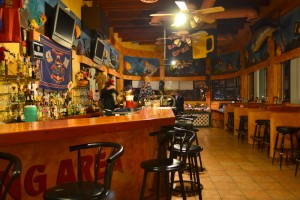 help the kids. By the way, Latitude 31 is the big yellow building behind the big yellow wall on your left on the way to the Malecon. You can see it from about anywhere around the port.
Barb and Sandy are gathering some spectacular items for the silent auction also. So far, they have a golf foursome at Las Palomas; a golf foursome at Laguna del Mar; a Mexican Moon Shine fully stocked gift Basket as well as a Strawberry Tequila Basket and a Tequila Peñasco Basket; two nights at a Sonoran Resorts Luxury Ocean Front Resort Condominium (over $500 USD value); matted photos by well known photographer, Tony Ballesteros (and another much lesser known photographer/writer); deluxe spa certificate and much, much more! Folks are still talking about the great silent auction deals they got last year!
Esperanza Para La Nueva Vida is a totally nonprofit, all volunteer organization that has helped the San Rafael barrio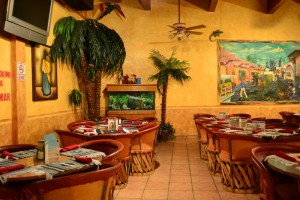 residents give their children a better life, and helped the parents learn skills that have helped them support their families. The center was founded in 2004 by Harold and Kathy Tuttle who, with a few friends, contributed funds and labor to its construction. They have also provided food for the neighborhood during all these years. They sponsor several major functions throughout the year that attract almost everyone in San Rafael. They work in conjunction with several charities and missions including AIM from the U.S.
Here's how you can help this deserving community: First, tell all your friends and family about this event—everyone is invited, indeed, encouraged to come out and meet and mingle with the kind of people you would like to know because, like you, they are generous and fun-loving and enjoy helping others; Then call Barb at (U.S.) 602-324-9529; (Mexico) 638-114-2406; or call Sandy on her Mexico cell phone at 638-109-4109; or email to rockypoint@myway.com, and make a reservation.
Second, bring your appetite to the relaxing atmosphere of Latitude 31 Restaurant. You'll love it!
This blog is powered by www.sonoranresorts.mx, Jim Ringquist, Director of Sales and Marketing.
Related Posts